MapleStory Blitz Only Support 16 Countries Now
Online game mobile extreme called the Clash Royal Korean version: MapleStory Blitz has officially opened.
After some time preparing for the latest online mobile game called the Clash Royal Korean version: MapleStory Blitz has officially opened, it is interesting that this game only support only 16 countries and including Vietnam! Players can now download the Android version with iOS and join the game now.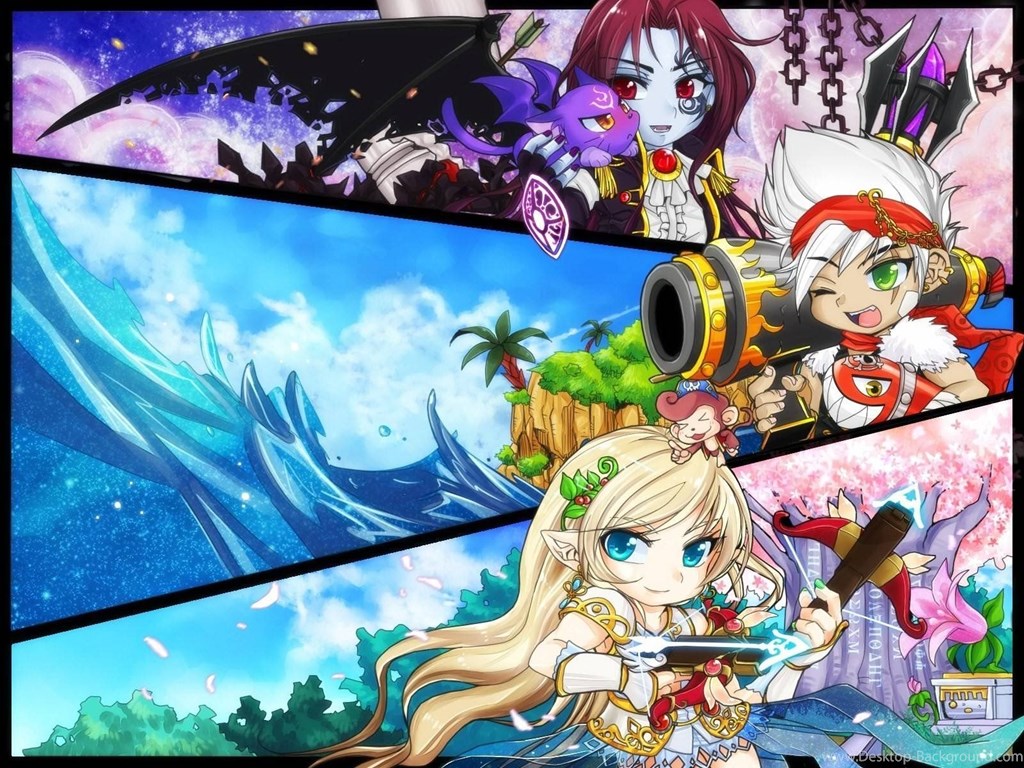 MapleStory Blitz is a "master" product released by Nexon for the purpose of building a new "universe" Maple difference. Rather than being an RPG like the older ones, MapleStory Blitz brings in the MOBA tactical element that blends extremely attractive cards.
No offense when commenting that, Maple Blitz X is very cute Korean version Clash Royale. And like Clash Royale, players need to unlock as many cards to build their own strong army.
MapleStory Blitz brings a similar style to Clash Royale when the arena is divided into three paths and the player must summon troops to attack the opponent. In which the player will prepare a card of up to 30 cards, with each card has special monsters or magic to play. Players can control the deck by touching and dragging the drop to customize it to the desired position.
MapleStory Blitz provides a character system with six heroes named Mercedes, Phantom, Kyrin, Oz, and DemonSlayer for players to choose to return to the Maple world against the Black Mage. Each character has different playing styles and cards. In this mode, many gamers associate the play style that was once used on another card game, Hearthstone.
Coming to MapleStory Blitz, players also experience a variety of attractive gameplay modes from PvE to PvP, boss hunts to receive packs and additional openings to their powerful collections. The packs will be opened by level, by their rare degree.
Compared with the original version, MapleStory Blitz is equipped with a very beautiful 3D graphics and sharp. Still images of cute cartoon heart has not known how many Vietnamese players today, MapleStory is now preparing to re-play with a whole new play, easy to play, accessible and also addictive.
Contact Us
24/7 Email Support
Skype ID

For Game Currency :coolyou8
Buyer Complaints :[email protected] (For any dispute email, we'll reply within 24 hrs)
Kindly Reminder
Possible account termination when using illegal leveling or illegally obtained gold.