MapleStory Released A New Collab Event
MapleStory revealed a new collab event few days ago, and the activity will last for almost one month, from May 11 to June 7, so you have about one week to participate in the event, the event is for all 33 years old players, and you can hunt monsters between 10 levels below your own and 20 above, you can collect certain items and fight monsters within a time limit as well. So let us see more contents about the event.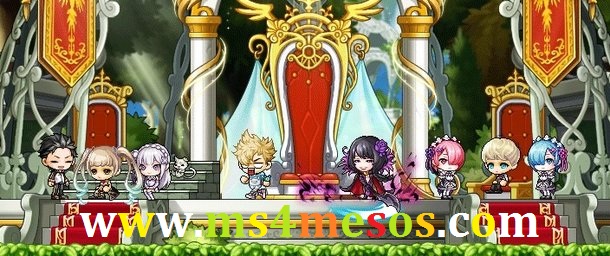 Emilia of Re:Zero - Starting Life in Another World has found herself in MapleStory! She's completely new to her surroundings, so players can help her learn about thisother world through a series of daily quests as a part of a collaborative event between Nexon America's popular MMORPG and Re:Zero.
You'll also answer question as a part of each quest, and if you're wrong, you'll die and have to start from day one again! This will give you the Back to Zero buff which boosts your weapon and magic attack, as well as your critical rate.

The event is absolutely packed with rewards for players to earn. After completing each quest, you'll be rewarded with Re:Zero gift boxes, experience, and mesos, and there are five different Re:Zero boxes you can receive: Emilia's, Betty's, Roswaal's, Ram's, and Rem's.
You'll also be rewarded for your attendance on each day's quest the first time you complete them for days one through five! Once you complete all five, you can start over again from day one, and each time you complete this, you'll receive a gift box.

That's not all, either. You can earn four different titles through hidden achievements, and there's a world called Reboot for you to make a new character in! There are even rewards determined by what level you get that character to.
So one week left, if you have not participated in the event, you need to seize the time now, and you can share the news to your friends if they don't know too, please continue paying your attention to www.ms4mesos.com to see more MapleStory News and if you want to buy cheap MapleStory Mesos, it is your choice too.

Contact Us
24/7 Email Support
Skype ID

For Game Currency :coolyou8
Buyer Complaints :[email protected] (For any dispute email, we'll reply within 24 hrs)
Kindly Reminder
Possible account termination when using illegal leveling or illegally obtained gold.