Which Class To Play with Least Active Buffs in Maplestory
I heard Shade has the least amount of buffs? What about Cadena? I don't want to play a class where I constantly have to keep activating a buff to keep the buff on me as it gets kind of annoying when I can just continue attacking.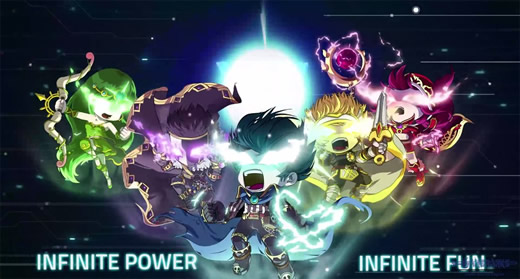 The "problem" with Shade past 200 is the 5th job skills along with pretty much every other character.
Before 200, or better, 200 and no 5th job, you have the following:
Maple Warrior (14 min)
Heroic Memories (60 sec | 120 CD)
Spirit Bond Max (Past 200 20 sec [I think] + how many livers you are picking up, which can make this skill last infinite amount of time | 120 CD)
Past 200 with 5th Job:
Maple Warrior
Heroic Memories
Spirit Bond Max
Sprit Flow (First 5th Job Skill, max level means 55 sec | 120 CD)
Spirit Gate (Summon, 40s | 95 CD on max level)
Loaded Dice (180s | 180 CD)
Overdrive (30s | 65 CD on max level)
Freuds Wisdom (30s | 25 CD for first 5 stacks, after 6th stack 30s duration and 240s CD [The first 2 skill parts are useless)
Note that this list doesn't even include Decent skills. Decents that are useful for
Shade are:
Decent Sharp Eyes
Decent Speed Infusion
Decent Haste
Decent Advanced Blessing
Decent Combar Orders
Ms4mesos.com as one of the most professional online store which glad to share more Maplestory News and cheap Ms mesos with instant delivery.
Contact Us
24/7 Email Support
Skype ID

For Game Currency :coolyou8
Buyer Complaints :[email protected] (For any dispute email, we'll reply within 24 hrs)
Kindly Reminder
Possible account termination when using illegal leveling or illegally obtained gold.